A little detail counts
In this short video (less than 3 minutes) Damian Maia and Bernado Faria draw attention to a lovely little nugget of information. In BJJ we often find ourselves in side control and Brazilian Jiu Jitsu involves attacking the arms with a range of moves. I like this move for it's simplicity and lack of athletic requirement. Being slightly older leaping about like a gazelle on too much caffeine is not an aspect of my game, I move more like a lethargic sloth! Enjoy.
This video was brought to you courtesy of the "In Guard We Trust" T shirt which has just shipped and is on its way to Australia.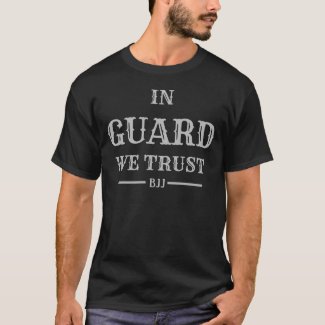 BJJ In Guard We Trust Brazilian Jiu Jitsu T-Shirt
by jannersbjjstore
Enjoy your cuppa and pay attention to the nugget.
Janners.